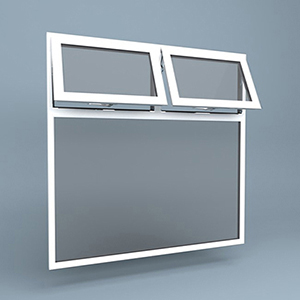 Fixed Window
These are fixed and cannot be opened. Fixed uPVC windows strategically placed when designing the home serve to bring in maximum amount of natural light thereby saving on energy bills by reducing the need for using electric lights during at day times. An oversized fixed window gives the illusion of space making a small room appear larger and wider. In addition, the window ensures that the temperature of the room remains as is in rooms that are climate controlled. In comparisons to the other available kinds of windows, fixed windows are the most economically viable option.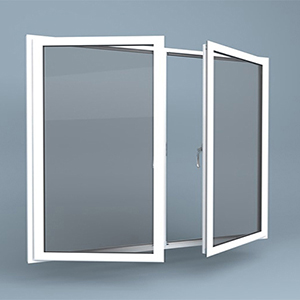 Casement Window
These are suitable for all kinds of buildings; from archaic to ultramodern. Usage of hard warring attributes them with the quality of being maintenance- free for years. uPVC casement windows serve several advantages over the traditional wooden and aluminum windows. Some of these advantages are these windows are maintenance free, easy to install, economical, good looking, available in various designs and finishes, fire resistant, weather resistant, offers excellent water tightness and noise-proof.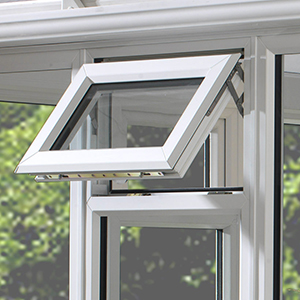 Top Hung Window
Top hung windows are the best choice for places in connection with a high knee wall and ideal for buildings and windows located at heights. Top hung windows look elegant and are quite useful for homes and commercial buildings. Top hung windows are available in wide varieties of sizes and designs and are tough protectors of rain and wind. As a source of ventilation into a room, these windows give you a choice to control the amount of ventilation or wind to come into your room. With top hung windows, you need not worry about water entering your room. Also, these windows are the best way to save energy. With an increasing awareness of installing energy efficient windows and doors at home, top hung windows have been improvised in a way to suit customers' demands of sustainability and design.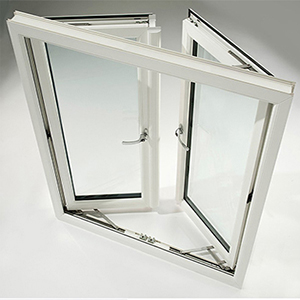 French window
French Casement Windows denotes class and architectural sensibility immersed with operational easiness. Available in exclusive design options and materials, these windows add uniqueness and freshness to your home interior. With an exquisite range of patterns including, grille patterns, wood exteriors and more, French casement windows can successfully please every homeowner with its style and designing aesthetics. Whether it is in-swing or out-swing, French casement windows are the result of advanced sash engineering and research in terms of weather-stripping that allows enough flexibility giving a clear view of the operational smoothness. With easy handling and low maintenance, these windows can be installed in homes and commercial buildings that demands wider views. French casement windows are not only visually appealing but also perform really well. Available in various designs such as arch top, flat and radius, French casement windows is the need for modern housing.
Casement Doors
uPVC Casement doors are a perfect way to add charm and beauty to your home. They would inevitably keep the ambiance warm and serene. Our doors are maintenance free and durable; they are bound to not create a fuss for years. Such doors would make you feel safe with security features like multipoint locking, extremely strong hinges and toughened laminated safety glasses.